Anzhela Zhukovich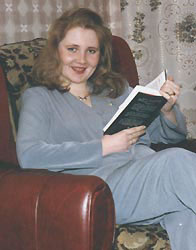 In the orchestra she plays domra.
She graduated from the Minsk University of Culture, now she works as a teacher of domra. Many of her pupils continue studying music in different colleges and institutes in Republic of Belarus.
Anzhela is doing her utmost to populize domra. She likes to play solo on domra.
In the orchestra she initiates interesting ideas and beginnings.